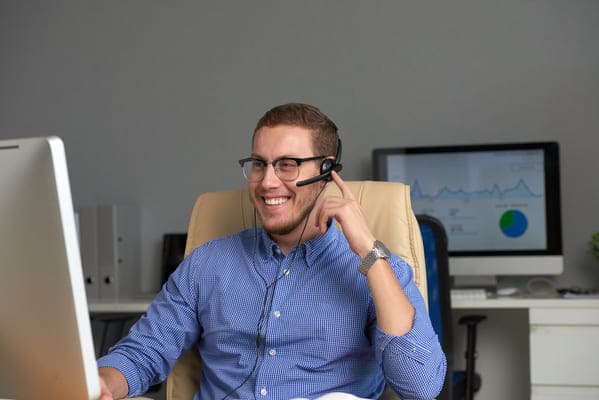 Our affordable Telephone Answering Service is ideal for busy startups, SMEs, entrepreneurs and freelancers who don't have time to answer the phone.
Our friendly staff ensure a professional image is portrayed to your clients by answering your calls promptly in your company name. Our small team of support staff are chosen and trained to present themselves as part of a team and not as a call-center operator.
Our Telephone Answering Service helps you stay connected to your clients and guarantees you never miss a call or opportunity.
Who it's for
Startups, freelancers, entrepreneurs and SMEs
Business owners who cannot always get to the phone
Companies that want to save money on hiring a receptionist
Key features
Your own telephone number
Calls answered professionally in your company name
Unlimited phone calls
All messages taken
How this service works:
Select your required package, complete your order and start receiving messages within the hour
Our friendly and professional staff answer your calls in your business name
Messages (including contact details) are taken and sent to you instantly via email, your online admin panel and our free MYCO app
Never miss a call or opportunity again!
We are just a call away.
Call us today to discuss a package that suits your requirements.
Call Us NOW