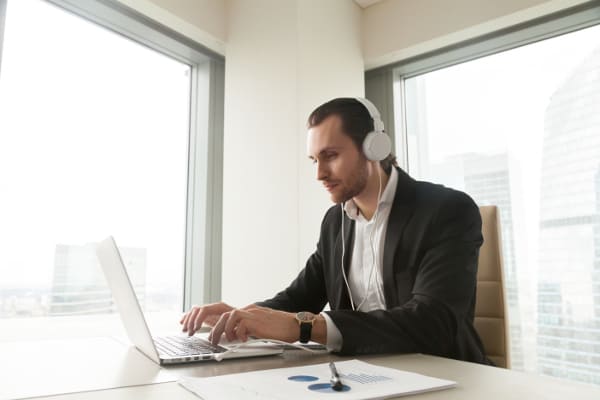 With so much money spent on developing and optimising your website to attract new customers, making the most of the opportunities it presents is vitally important. Web chat software is a powerful tool that puts in you in direct contact with potential buyers – but if you are too busy to deal with new enquiries it can come at a high cost to your business.
NZ Offices's Web Chat Management service enables your business to promptly deal with any questions posed by visitors to increase your chances of converting warm leads into sales. Our friendly personal assistants will be presented as an extension of your own company, providing the high standards of service your customers expect.
Multiple service levels: You tell us how many hours you require assistance for and we can be available at any time during the day
Lead conversion: We help to increase sales opportunities by ensuring every chat initiated by visiting customersare dealt with quickly and effectively
Flexible approach: No matter what web chat software you use, we can adapt to any format that suits your preference
UK based: All of our virtual PA's are UK based delivering high levels of verbal and written communication to your customers
Fast communication: Details of important enquiries are passed onto you immediately allowing you to quickly follow up to speak with the prospect
Brand reputation: Develop a reputation for excellent customer service and increase the level of visitors and enquiries to your website
Set criteria: You control the questions and script used by our PA's so you get all the sales information you need to help close the deal
Best practice: Years of experience in the PA industry has enabled us to develop highly successful techniques we are happy to share to help your business
How this service works:
Setting up the NZ Offices Web Chat Management service is quick and easy do. There is no lengthy set-up or configuration period involved, meaning we can start dealing with enquiries almost straight away.
Code integration: We supply you with a small piece of code which you simply add to your website to allow us to connect with your software
Web chat transfer: From that point we are able to handle any enquiries you need based on the criteria and hours you designate
Enquiry transcript: Our PA's immediately pass on the full details of every enquiry so you can contact the customer directly
A long term partnership
We take the time to understand how your business works and how you want us to represent your brand online. The first thing we do is to discuss your requirements at length, gathering vital information about your products and services. Our job is to integrate our Web Chat Management service into the way you operate so customers will never be able to tell the difference.
You remain in complete control at all times, enabling you to change the details of the script and way we support your business whenever you need. AT PA2GO we arecommitted to delivering results that will make a difference to your business every day of the week.
We are just a call away.
Call us today to discuss a package that suits your requirements.
Call Us NOW